Guidelines on how to read Land Search Result (Basic)
Guidelines on how to read Land Search Result (Basic)
How to Read Land Search Results ( "Catatan Carian Tanah")
Below is the sample of a land search result ("Catatan Carian Tanah")obtained from the land office.
Land search ( also known as "Carian Tanah") is a document that contains all the information about the specific land.
There are 3 types of land search which are
1) Private Land Search (Carian Persendirian)
2) Official Land Search (Carian Rasmi)
3) CTC TItle ( Salinan Sah hakmilik)
Learn more differences about these 3 types od land search in this article.
Below is a sample of land search & contains the information available on a land search result.
Sample of Private Land Search Results ( "Catatan Carian Persendirian")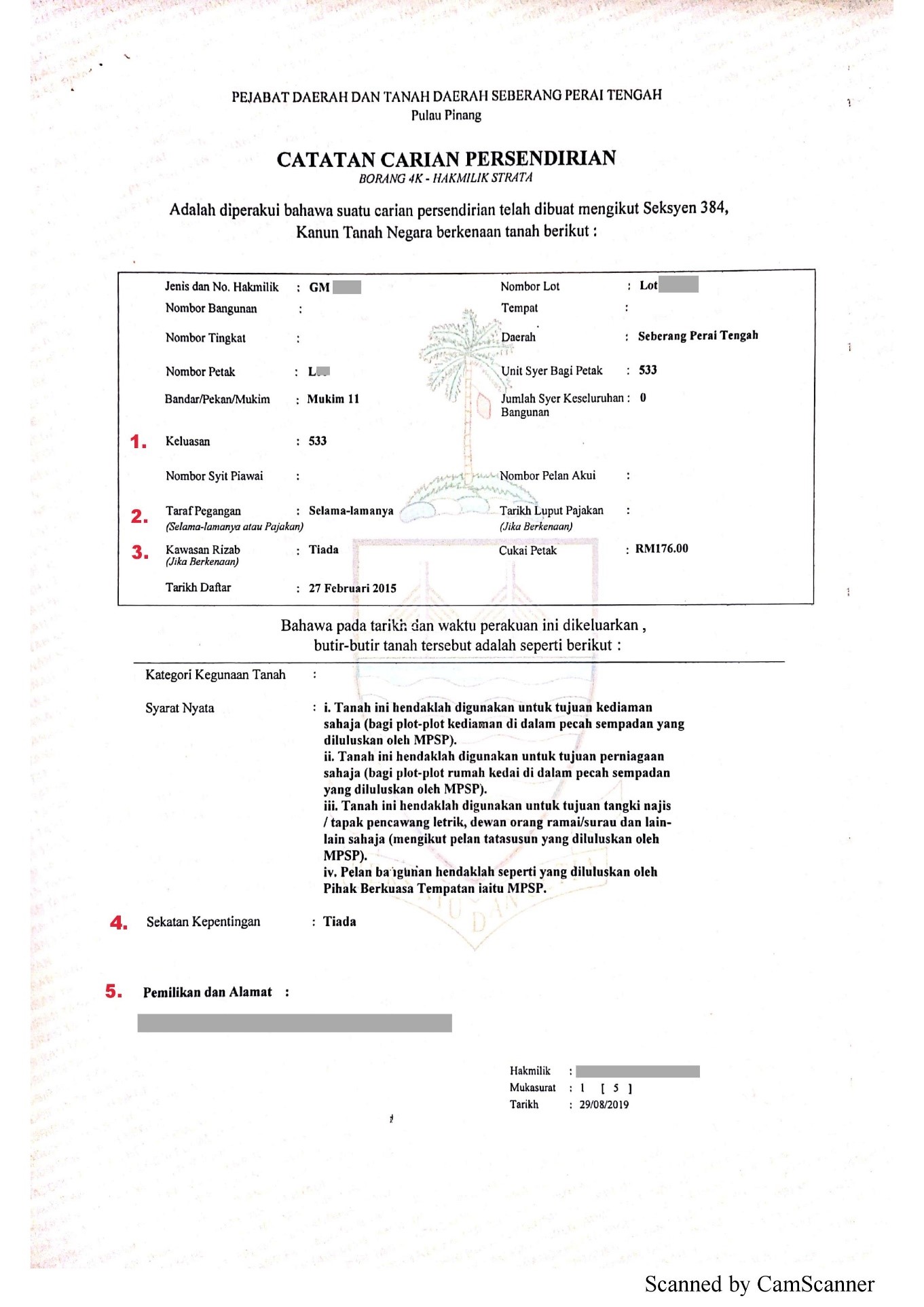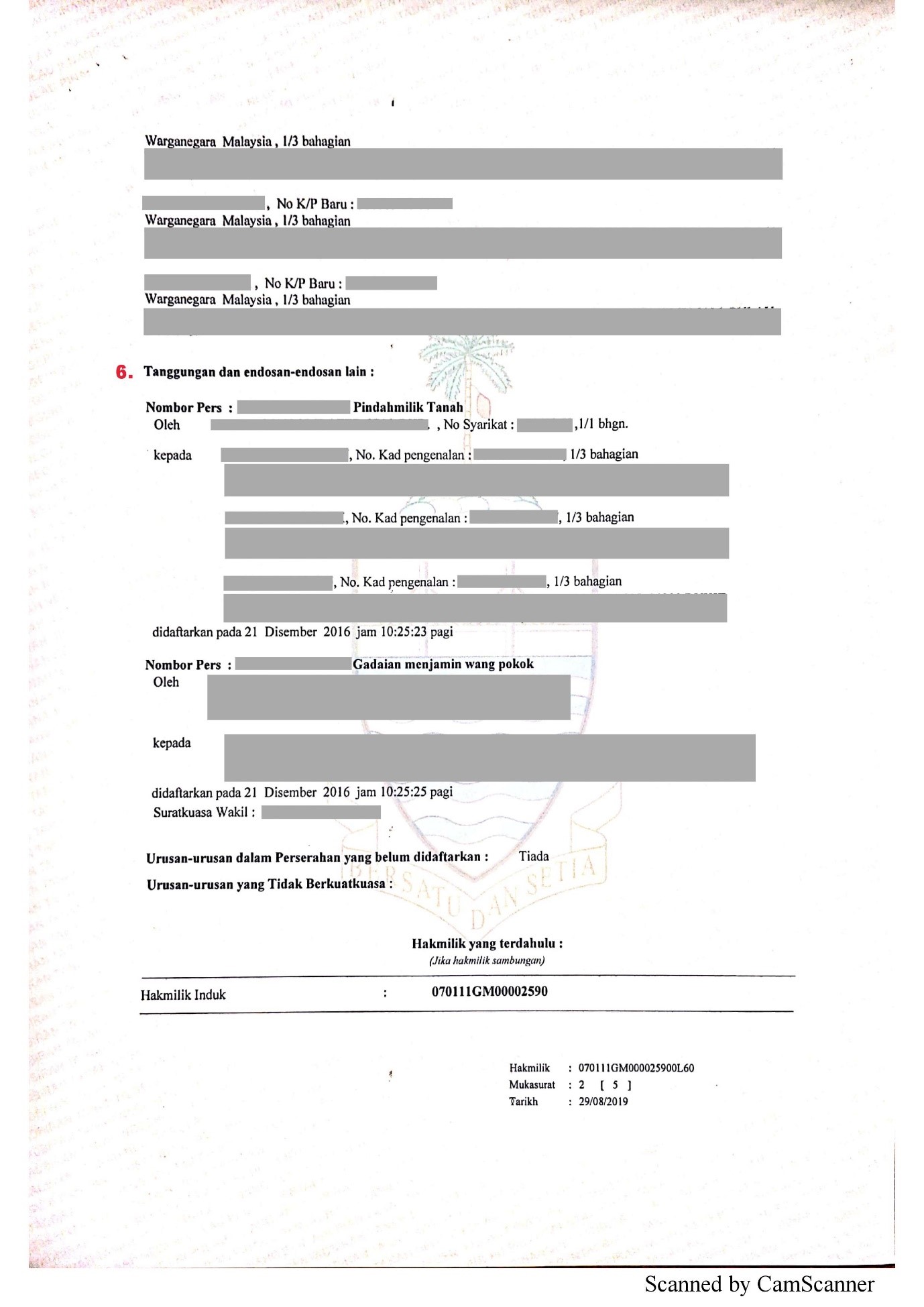 Basic Knowledge About A Land Search Result ( Catatan Carian Tanah)
Description in Malay

Description in English

Information On Land Search Results

1) Keluasan

Land Area

Land size in square meters

2) Taraf Pengangan

Land Status

Selama lama = Freehold

Pajalan = Leasehold

If it is leasehold, then you will know the lease expiry date at 'Tarikh Luput Pajakan' at the land search results.

3) Kawasan Rizab

Malay Reserved Land

If the land or property is Malay reserved Land, then it can only be transferred to Malay and need to apply for approval from the states

4) Sekatan Kepentingan

Restriction in Interest

Restrictions in Interest, mostly applicable to Leasehold land as any change of name need to get a State Authority Consent approval letter.

5) Pemilikan dan Alamst

Ownership and Address

The registered landowner(s) details are stated here. Do take note that some properties may have registered many years ago thus the owner's NRIC number may still be the old NRIC no, or non at all.

6) Tanggugan dan endorsan-endorsan lain.

Encumbrances

All current and in effect encumbrances are stated here in this land search results.