Guidelines on how to read Land Search Result (Basic)
Guidelines on how to read Land Search Result (Basic)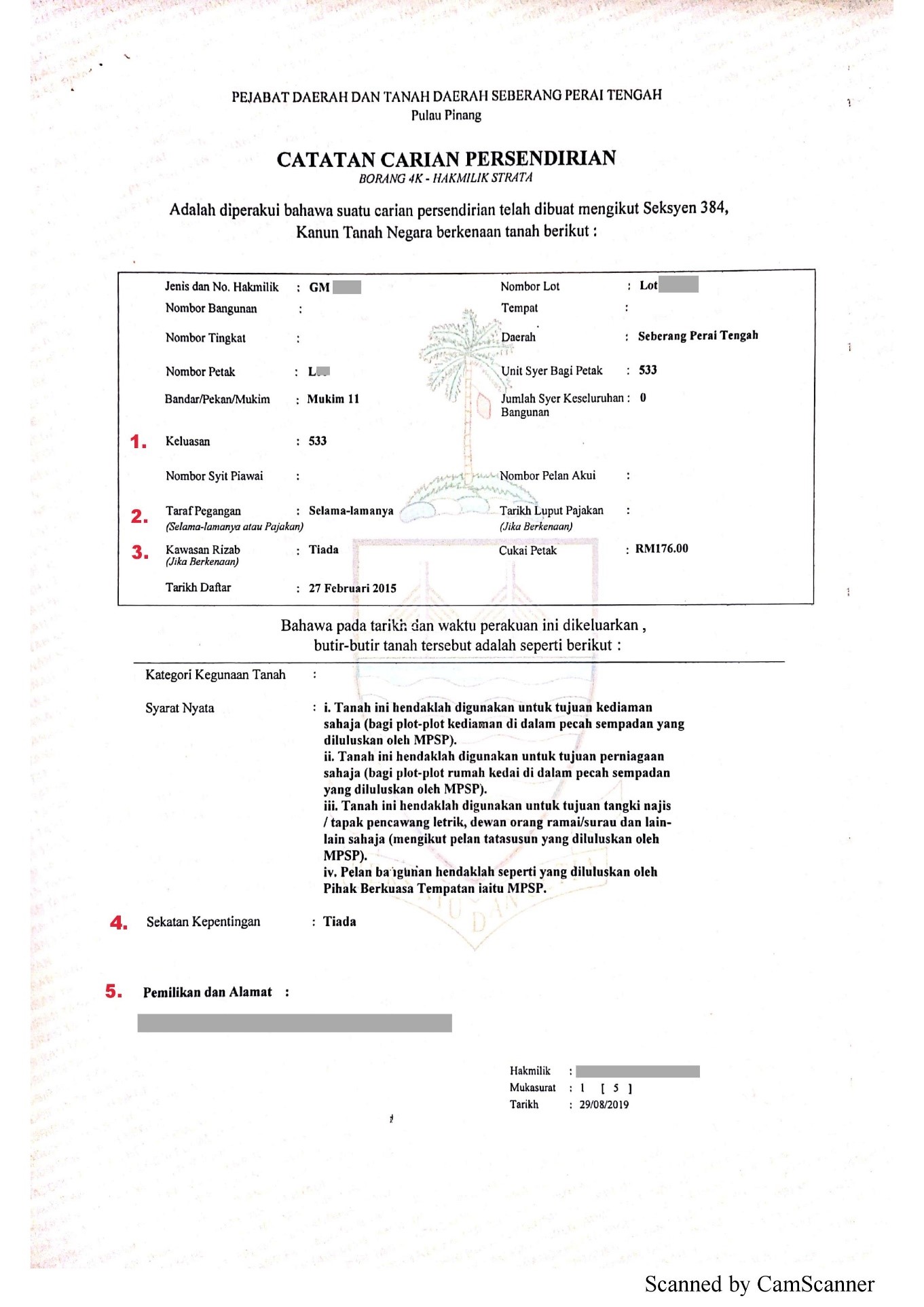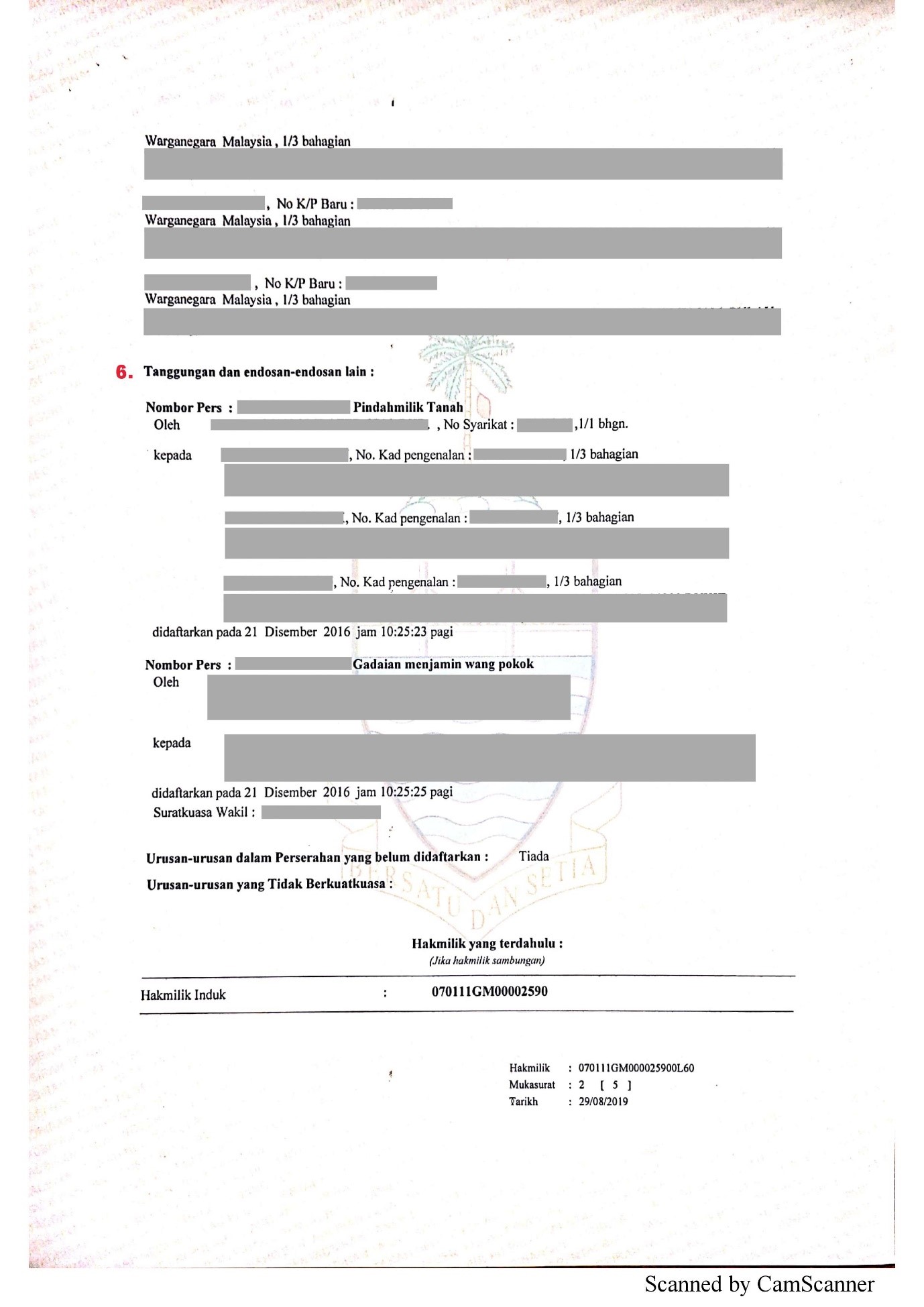 Basic Knowledge

1)

Keluasan

Land Size in square metres

2)

Taraf Pegangan

Land Status, 'Selama-lamanya' means Freehold, 'Pajakan' means Leasehold. If it is Leasehold, then you will know the lease expiry date at 'Tarikh Luput Pajakan'.
3)

Kawasan Rizab

Malay Reserved Land

4)

Sekatan Kepentingan

Restrictions in Interest, mostly applicable to Leasehold land as any change of name need to get State Authority Consent approval letter first before submitting for registration.

5)

Pemilikan dan Alamat

Registered owner(s) name, NRIC No. and corresponding address.

6)
Tanggungan dan endorsan-endorsan lain.

Encumbrances. Any Change of Name, Charge and Caveat will be stated here.